The Fundraising Zone
Welcome to our Fundraising Zone – the wackiest, wildest, and most wonderful place on the internet for all things fundraising! Here, you'll find a world of opportunity to make a difference and have some fun while doing it. From charity runs and auctions to bake sales and online crowdfunding campaigns, we've got everything you need to turn your fundraising dreams into a reality. So come on in, grab a cup of coffee, and let's get started! Whether you're a seasoned fundraiser or a total newbie, our Fundraising Zone has everything you need to make your next campaign a success. Let's make the world a better place – one donation at a time!
Hey you, yes you! We're talking to the awesome person who's thinking about supporting Response by hosting a fundraiser. You're amazing, and we can't thank you enough for considering us!
But hold on, we don't want you to go in blind. That's why we've got everything you need right here to help you pull off the most epic fundraiser ever! We're talking tips, tricks, and loads of juicy info to help you kick off your event and make it a smashing success.
But that's not all, oh no. By supporting Response through your fundraiser, you're literally saving lives. That's right, you're a hero, a lifesaver, a superstar. So, what are you waiting for? Let's do this!
Ro Raising Money For Response
Hold on to your hats, folks, because Ro is about to climb Ben Nevis - all in the name of supporting Response! That's right; our very own Ro is taking on one heck of a challenge to help raise funds for our mental health services.
We're talking about the highest mountain in the UK, people - a massive 1,345 meters of steep, rocky terrain. But Ro isn't one to back down from a challenge, and we're so grateful for their dedication and determination to support our cause.

Why your help makes a difference
Theo's Story 
Response's Mental Wealth Academy has helped me tackle my complex mental health issues and basically turn my life around…

I suffered trauma recently, which brought up other unresolved issues. When I was younger I was groomed into dealing drugs and committing crime, eventually developing my own problems with drugs and retreating from everyone around me.

I was surprised by how relaxed I felt in the sessions- in my very first session with Response I opened up about everything. We worked together to fix issues from the past, and I realised I was dealing with the dilemma of always 'trying to be a man'. Finally, I felt I could drop the 'mask' I'd been carrying and be my authentic self.



Since the sessions, I've started a new full-time job. I've quit cannabis and drinking to excess; I've now been sober for one month! I am also in a healthier relationship where she supports me. She also walks with me, to and from my sessions. I now feel like I can come to my sessions without my hood up, as I've previously worn this as protection in case someone from my past noticed me.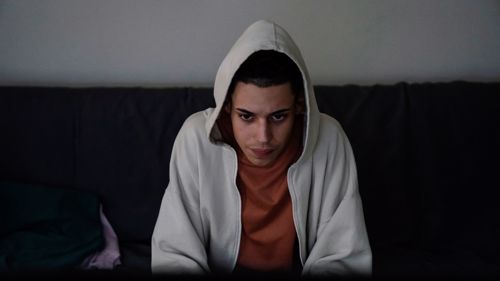 Want to Pick Our Brains?
We're Just a Click Away! Our Fundraising Team are always here to help